Is this the programme you're looking for?
This programme focuses on the tools and skills that are needed to analyse (big) data in modern businesses and turn it into meaningful insights.
Key Facts & Figures
Type

Master

Degree

MSc

Mode of study

Full-time

Instruction language

English

Duration

1 year

Study points (EC)

60

Location

Start date

September

Application Deadline (EEA)

1 May
The study programme in a nutshell
Data Science and Marketing Analytics combines theory and practice from computer science, marketing, economics, and statistics, in such a way that the potential of big data can be exploited successfully to create greater value for consumers and firms. 
Want to know more? Meet us here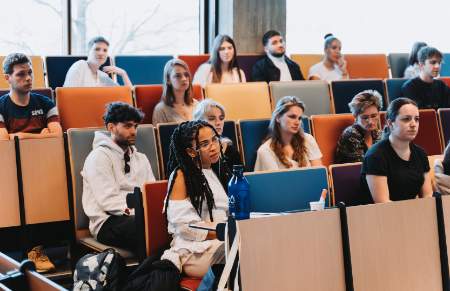 Career opportunities after graduation
Data Science plays a fundamental role in the new Economy. With its strong history in data modeling, Erasmus School of Economics is well poised to train a new generation of business oriented data scientists. Regarding job opportunities, the programme is ranked highest among all business and economics programmes.