Is this the programme you're looking for?
This programme is designed to educate future policy makers in applying the most appropriate theory and empirical methods to solve real-world policy problems.
Key Facts & Figures
Type

Master

Degree

MSc

Mode of study

Full-time

Instruction language

English

Duration

1 year

Study points (EC)

60

Location

Start date

September

Application Deadline (EEA)

1 May
The study programme in a nutshell
Economic policy problems are everywhere. Think of the financial crisis in 2008, the euro crisis that erupted in 2010 and the corona crisis of  2020. Think also of population ageing which causes large increases in spending on healthcare and pensions. Global warming may threaten future life on Earth. And income inequality is increasing almost everywhere in the Western world due to globalisation and technological changes.
Want to know more? Meet us here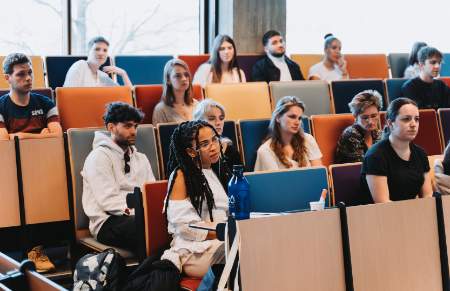 Career opportunities after graduation
When graduating from this Master you are able to work as an applied policy economist at ministries, applied research institutes and bureaus for policy analysis.