Is this the programme you're looking for?
This master covers all main areas in finance focusing on the econometric methods and skills that provide quantitative support in financial decision-making.
Key Facts & Figures
Type

Master

Degree

MSc

Mode of study

Full-time

Instruction language

English

Duration

1 year

Study points (EC)

60

Location

Start date

September

Application Deadline (EEA)

1 May
The study programme in a nutshell
The programme is highly interactive and brought to you by top-level scholars who are involved in state-of-the-art research and active advisors in the financial sector. Their teachings are based on the latest insights and focus on the econometric and quantitative skills to solve poignant financial issues, especially in areas like portfolio and risk management.
Want to know more? Meet us here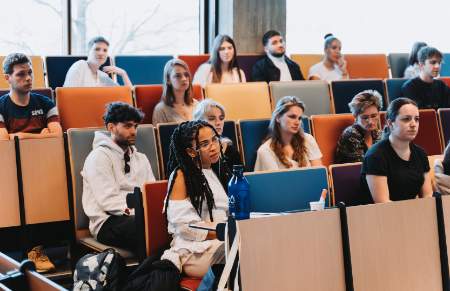 Career opportunities after graduation
A Master specialisation in Quantitative Finance comes with excellent career prospects, both in the Netherlands and internationally.