Is this the programme you're looking for?
Want to use economics to address major social challenges of financing and delivering high-cost healthcare equitably, meeting the growing healthcare needs of ageing populations, and reducing health inequalities by ensuring good health and wellbeing for all?
Then Health Economics is for you and Rotterdam is where you should study it. Erasmus is a worldwide leading centre for health economics research and teaching that equips students with frontier knowledge and skills in economic analysis of health and healthcare.
Key Facts & Figures
Type

Master

Degree

MSc

Mode of study

Full-time

Instruction language

English

Duration

1 year

Study points (EC)

60

Location

Start date

September

Application Deadline (EEA)

1 May
The study programme in a nutshell
Compulsory courses give you knowledge of key economic concepts and tools you can use to understand why healthcare costs are rising and how they might be controlled, evaluate cost-effectiveness of new medicines and medical technologies, design efficient and equitable health insurance, incentivize healthcare providers, encourage healthy behaviour, and reduce health inequalities.
Hands-on experience with data builds strong quantitative skills. Electives allow specialisation in health technology assessment, organisation of health care markets, pharmaceutical pricing, or global health. Working on a real-world problem brought by a health sector professional deepens understanding of knowledge and skills through application.
Want to know more? Meet us here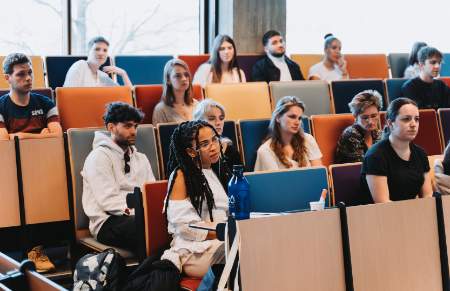 Career opportunities after graduation
The outstanding international reputation of this programme together with the practical importance of the subject matter ensures that alumni are in high demand by consultancies, insurers, hospitals, pharmaceutical companies, international organisations, regulators, and government departments. Progression to academic research is also an option.