Is this the programme you're looking for?
During the master specialisation Arts, Culture and Society, you will study how the international world of art and culture operates. Steeped in cultural sociology, you learn to understand the interrelations between the arts and society, using cutting-edge insights in policy, marketing, audiences and education.
Key Facts & Figures
Type

Master

Degree

MA

Mode of study

Full-time | Part-time

Instruction language

English

Duration

1 year

Study points (EC)

60

Location

Start date

September

Application Deadline (EEA)

15 May
The study programme in a nutshell
Arts, Culture and Society offers a unique approach that integrates insights into present-day modes of production, distribution and consumption of arts and culture beyond and across national cultural boundaries.
''Great that people could bring different knowledge to the table whether they were from a more art historical background, a background in fashion, a marketing background.''
Want to know more? Meet us here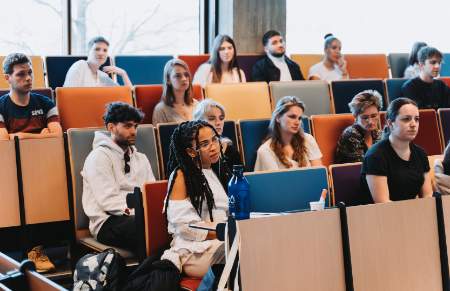 Career opportunities after graduation
The Master's program prepares you for a vital role in all areas of the arts and culture sector, from theatre to museums to film and festivals.