Urban labour markets bridge firm location behaviour and labour market preferences. In those locations where firms can connect to local and international networks and talent is readily available, economies thrive. Simultaneously, cities face challenges of equality and resilience.
Dynamics of economics
Erasmus UPTs team of experts study and research the dynamics of various economic sectors, including employment dynamics, new business formation, scale up and added value. Specific questions they are working on are: To what extent is incubator-policy effective in cities to foster entrepreneurship? Does everyone benefit from increased employment for highly educated people? How do you ensure that startups survive and scale up?
Enabling cities to thrive
By combining data-driven research and an in-depth look at the story behind the data, a nuanced picture of urban labour markets emerges. The collaboration with ESE researchers on fundamental research projects, contributes to knowledge development for our clients. UPTs labour market analyses enable (large) cities to set policy priorities, foster a vibrant economy and to shape effective business support.
Selection of recent projects
Our researchers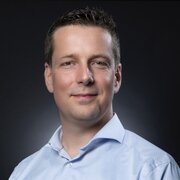 Jeroen van Haaren MSc
Senior researcher Urban and Regional Economics