Urban retail
Cities are becoming more attractive because they facilitate consumption of products and services. The rise of consumer cities, is an important reason for the revival of inner cities. Urban amenities, such as retail, culture, horeca and leisure are important aspects of vibrant city center.
However, balancing these urban amenities with space for other businesses and housing, also leads to challenges of urban management.
Providing insight  
The experts at Erasmus UPT help inner cities to remain vital and attractive. How? By combining insight into the latest trends and developments in retail, hospitality and measuring concrete performances of inner cities. For example, Erasmus UPT offers a scientific framework for the implementation of Urban retail policy and inner city management.
Monitoring for strategic city policy management
Together with our clients, our urban experts develop policy and management tools that map out the functioning of the city center in terms of economy, quality and distinctive character. With state-of-the-art monitoring and dashboards, clients have insight into the functioning of the inner city on the basis of performance indicators. Erasmus UPT helps clients to translate these insights into strategic city policy and management.
Answering research questions
Concrete questions our experts are working on: How do we deal with scarce space in the city center? What is the impact of E-commerce? How do you prevent the deterioration of the provision of services through extensive commercialization? How do you implement an effective inner city policy?
Relevant projects:
What can Erasmus UPT do for you? 
Our researchers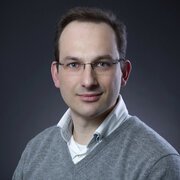 Giuliano Mingardo PhD
Senior researcher transport economics
Jeroen van Haaren MSc
Senior researcher urban economics and real estate