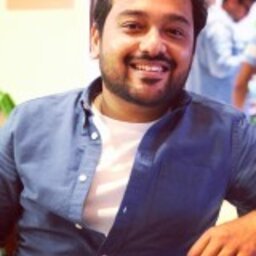 Erasmus School of Social and Behavioural Sciences
Erasmus University College (EUC)
Location

Burg. Oudlaan 50, Rotterdam

Telephone

7774273861

Email
‹

Back to overview
Profile
Romit Chowdhury is a Senior Lecturer in Sociology at Erasmus University College. He primarily teaches courses in Urban Sociology, Gender and Sexuality Studies, and Academic Writing. These teaching areas relate directly to his research interests in Urban Studies, Masculinity Studies, Ethnographic Methods, and Literary Theory. 
He is currently working on a monograph which is set out as an ethnography of the relationship between masculinities, spatial politics of co-presence, and everyday urban mobilities. The project draws on the laboring lives of male public transport workers in Kolkata, and their interactions with commuters and traffic police, to offer a feminist reading of the city.
Between 2018-20, as a postdoctoral researcher in the Geography department at Durham University in the UK, Romit worked on a comparative project on densities in Asian cities. The emphasis of his work was on the social life of crowds in busy transport hubs in Tokyo, Mumbai, and Manila. His earlier research has explored masculinities in the contexts of men's rights movements, feminist methodology, sexual violence, care-giving, and men doing feminist research and activism in India.
Romit has an interdisciplinary training in literature, cultural studies, and the social sciences. He received his PhD in Sociology from the National University of Singapore, where he also facilitated undergraduate courses in Sociological Theory, Urban Sociology, Media and Culture, and Gender Studies.
He has been a visiting researcher in the departments of Sociology and Anthropology at the University of Amsterdam and in the Institute of Comparative Culture at Sophia University in Tokyo. He currently serves as an international advisory editor to the journal Men and Masculinities (Sage).
Title

A Global View on Migration

Year

2020

Year level

Level 300

Title

Gender Studies

Year

2020

Year level

Level 200

Title

Urban Sociology

Year

2020

Year level

Level 200

University

Erasmus University Rotterdam

School

Erasmus School of Social and Behavioural Sciences

Department

Erasmus University College (EUC)

Country

The Netherlands

Telephone

7774273861
Address
Visiting address
Burg. Oudlaan 50
3062 PA Rotterdam
Postal address
Postbus 1738
3000 DR Rotterdam