Is this the programme you're looking for?
Markets and organisations have taken center stage in the economy across the world, making their performance of vital importance for our wellbeing. Improving this performance requires understanding what drives organizational performance and proper functioning of markets.  
Key Facts & Figures
Type

Master

Degree

MSc

Mode of study

Full-time

Instruction language

English

Duration

1 year

Study points (EC)

60

Location

Start date

September

Application Deadline (EEA)

1 May
The study programme in a nutshell
Economics of Markets and Organisations develops your analytical skills and provides deep insights into the functioning of organisations and markets. Building on recent developments in microeconomics, this programme provides you with a comprehensive framework to analyse current and future performance of organisations and markets. The programme combines recent academic insights, real-life case studies, and quantitative skills.
Want to know more? Meet us here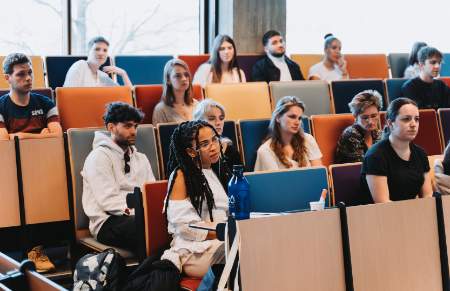 Career opportunities after graduation
This programme prepares you for a career improving performance of organisations and markets, which requires analytic reasoning and strategic insights. As these skills are in high demand in a wide variety of jobs, our alumni work across the economy, including in multinationals, consultancy firms, NGOs, and high-level government jobs.