Urban tourism
Urban tourism is not just about how many tourists visit. It is about the state of the actual urban economy and about the perception that investors, firms, residents, visitors and tourists, have of the city and its economy.
Measuring succes
Famous cities and established tourism regions profit from growing foreign and domestic tourism. Moreover, events are important instruments of place branding and tourism policy alike. They can attract new visitors and they allow these visitors to forge a lasting, hopefully positive, mental image of the city. However,tourism and large events also create challenges in (overly) successful destination.
Addressing all urbanites
Erasmus UPTs experts consult and research many questions of place branding and place marketing. We offer a unique data-driven perspective on tourism development.
Actual questions our experts are working on: How to develop an effective place branding strategy? Which factors drive city image? How to build a city brand? How to address crowding due to over tourism?
Thorough and fact-based 
By combining data research and strategy building, we can help cities and marketing organisations, as well as tourism policy makers, make better decisions. And thereby help economies and citizens thrive.

Relevant projects
The image of Rotterdam, the Hague and the metropolitan areas as location for firms and organisations 

The image of The Hague as perceived by foreign consumers 

National City Marketing Monitor 

Branding Brabant 

The added value of the brand VVV
What can Erasmus UPT do for you?
Our researchers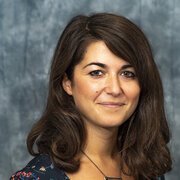 Anna Bornioli
Senior researcher transport economics