Prof. dr. Rutger Engels
Professor Rutger Engels (1968) became rector magnificus of Erasmus University Rotterdam on 15 June 2018. He is responsible for education, research and impact, policies for academic employees, science communication and information for students. He is also Professor of Development Psychopathology at Erasmus School of Social and Behavioural Sciences (ESSB).
"It's not either/or, it's both research and positive impact. They are inseparable."
Engels aims to make a real difference with his research; to have impact on international policy and daily practice. Engels' research focuses on anxiety and depression among young people and the prevention of suicide in this group. 
His research has contributed to a decision by the Minister of Public Health, Welfare and Sport to no longer only focus campaigns toward adolescents but also toward their parents. In his research into the harmful effects of early alcohol consumption among adolescents, Engels helped in formulating and implementing a new Dutch law. This resulted in a ban on the sale of alcohol to people under 18 years.
Engels also recently contributed to research by the Health Council into the influence of alcohol consumption among young people on brain development. The research committee recognised his indications that brain structure develops differently in young people who drink. It also appears that there is a connection between drinking at a young age and the development of alcohol problems at a later age.
Publications
Engels shares knowledge from his scientific research via presentations, publications for professionals, books, protocols, games and media appearances. View all publications or click on 'read more' for ten core publications.
Eijnden, R.J.J.M. van den, Meerkerk, G.J., Vermulst, A.A., Spijkerman, R., & Engels, R.C.M.E. (2008). Online 

communication, compulsive Internet use, and psychosocial well-being among adolescents: A longitudinal study. Developmental Psychology, 44, 655-665.
Engels, R.C.M.E., Hermans, R.C.J., Baaren, R.B. van, Hollenstein, T., & Bot, S.M. (2009). Alcohol portrayal on television affects actual behaviour. Alcohol and Alcoholism, 44, 244-249.
Giletta, M., Scholte, R., Larsen, J., & Ciarano, S., & Engels, R.C.M.E. (2011). Similarity in depressive symptoms in adolescents' friendship dyads: Selection or socialization. Developmental Psychology, 47, 1804-1814.

Granic, I., Lobel, A., & Engels, R.C.M.E. (2014). The benefits of playing video games. 

American Psychologist

, 69.
Koning, I.M., Vollebergh, W.A.M., Smit, F., Verdurmen, J.E.E., Eijnden, R.J.J.M. van den, Bogt, T.F.M. ter, Stattin, H., & Engels, R.C.M.E. (2009). Preventing heavy alcohol use in adolescents (PAS): Cluster randomized trial of a parent and student intervention offered separately and simultaneously. Addiction, 104, 1669-1678.
Kuntsche, E., Knibbe, R., Gmel, G., & Engels, R. (2005). Why do young people drink? A review of drinking motives. Clinical Psychology Review, 25, 841-861.
Larsen, H., Zwaluw, C.S. van der, Overbeek, G.J., Granic, I., Franke, B., & Engels, R.C.M.E. (2010). A variable number-of-tandem-repeats polymorphism in the dopamine D4 receptor gene affects social adaptation of alcohol use. Investigation of a gene-environment interaction. Psychological Science, 21, 1064-1068.

Roekel, G.H. van, Scholte, R.H.J., Verhagen, M., Goossens, L., & Engels, R.C.M.E. (2010). Loneliness in 

adolescence: Gene x environment interactions involving the serotonin transporter gene. Journal of Child Psychology and Psychiatry and Allied Disciplines, 51, 747-754.
Vorst, H. van der, Engels, R.C.M.E., Meeus, W.H.J., Dekovic, M., & Leeuwe, J.F.J. van (2005). The role of alcohol specific socialization on adolescents' drinking behaviour. Addiction, 100, 1464-1476.
Zwaluw, C.S. van der, Engels, R.C.M.E., Vermulst, A.A., Franke, B., Buitelaar, J.K., Verkes, R.J., & Scholte, R.H.J. (2010). Interaction between dopamine D2 receptor genotype and parental rulesetting in adolescent alcohol use: Evidence for a gene-parenting interaction. Molecular Psychiatry, 15, 727-735.
Awards and grants
For his significant societal impact, Rutger Engels received the Huibregtsen Award in 2011 (a distinction presented to a research project of exceptional scientific innovation combined with a promise of valuable social impact). He also received various other awards and grants during his scientific career, including the Radboud Science Award and various NWO career grants. Engels also received grants as faculty professor at University Utrecht, including from KWF Kankerbestrijding, Longfonds, Achmea and ZONMW. 
Supervising students and inspiring young researchers
Engels considers it vital to act as mentor in inspiring and supervising students and PhD students. He had already supervised 51 PhD students by October 2017, with 7 obtaining cum laude doctorates. Here are a few of the distinctions received by his protégés: 9 Veni and 2 Vidi grants and the Frye Stipendium. He also motivates his students and PhD students to publish as first author in leading scientific journals. Engels continues to follow their progress once they've graduated or obtained a doctorate.
Former PhD students of Engels don't only work in academia. They have also obtained positions in social organisations and knowledge institutes (NJI, TNO, Voedingscentrum) and in trade and industry (Philips, CapGemini).
Background
Professor Engels studied Psychology at the University of Groningen and obtained his doctorate at the University of Maastricht in 1998. After having worked in Utrecht for three years, Engels was appointed professor at Radboud University Nijmegen in 2001 where, for some time, he was also Vice Dean for research and Director of the Behavioural Science Institute. In 2014 he became Chairperson of the Executive Board of the Trimbos Institute, where he was responsible for over 200 employees. He became faculty Professor of Development Psychopathology of Prevention and Intervention at the faculty of Social Sciences at Utrecht University in 2016.
News about Rutger Engels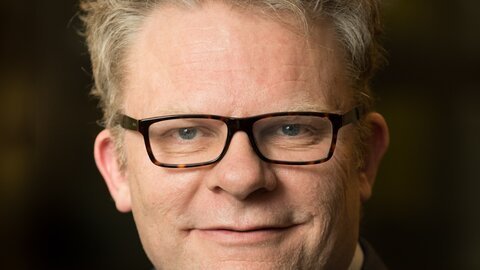 General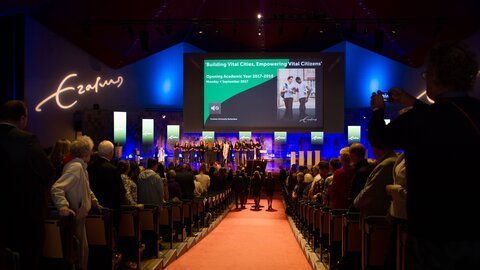 General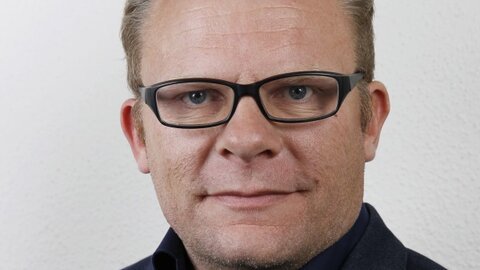 Press release