Dies Natalis 2019
Erasmus University Rotterdam's 106th Dies Natalis on Friday 8 November 2019 was a special edition. This year, we celebrated the fiftieth anniversary of the presentation of the Nobel Prize in Economics to Professor Jan Tinbergen. Prominent and international speakers including Esther Duflo, laureate Nobel Prize in Economic Sciences 2019, and Minister of Finance Wopke Hoeksta reflected on his academic merits and progressive ideas.
Besides commemorating Tinbergen's academic achievements, we also reflected on his body of thought. His famous motto 'Distribution generates profit' and his progressive ideas are as relevant to Erasmus University Rotterdam today as they were half a century ago. Just as Tinbergen did in his day, Erasmus University sees it as its responsibility to take on the complex societal challenges faced across the globe.
Dies Natalis 2019
View the pictures of the 106th Dies Natalis. Pictures by Michelle Muus and Arie Kers.
Programme
Our guest speaker was Minister of Finance Wopke Hoekstra, who discussed the importance of Tinbergen's work in today's society. Two prominent economists working in the spirit of Jan Tinbergen, Esther Duflo (MIT and laureate Nobel Prize winner in Economic Sciences 2019) and Dani Rodrik (Harvard University) were presented with an honorary doctorate. The programme also included a keynote speech of Professor Anne Gielen of Erasmus School of Economics, the presentation of the FAME Athena Award and a musical intermezzo by Sabrina Starke.
14.45      Doors aula open, welcome guests

15.15      Ceremonial entrance

15.30      Welcome and dies lecture

Professor Rutger Engels, Rector Magnificus

Presentation FAME Athena Award

Guest speaker

Wopke Hoekstra, Minister of Finance

Intermezzo, Sabrina Starke

Honorary doctorate award ceremony

Honorary doctor Professor Esther Duflo

Laudatio Professor Olivier Marie (Erasmus School of Economics)

Intermezzo, Sabrina Starke

Honorary doctor Professor Dani Rodrik

Laudatio Professor Mansoob Murshed (ISS)

Guest speaker

Professor Anne Gielen (Erasmus School of Economics)

17.00      Reception

Esther Duflo

Prof. dr. Esther Duflo (Massachusetts Institute of Technology and laureate Nobel Prize in Economic Sciences 2019) received an honorary doctorate by the recommendation of Erasmus School of Economics. Professor Olivier Marie, together with Professor Dinand Webbink honorary promotor, presented this doctorate. Duflo is Professor of Economics, and co-founder and director at the Abdul Latif Jameel Poverty Action Lab (J-PAL). A global research centre working to reduce poverty by ensuring that policy is informed by scientific evidence. In her research, she seeks to understand the economic lives of the poor, with the aim to help design and evaluate social policies.

Dani Rodrik

Professor Dani Rodrik (Harvard University) was awarded an honorary doctorate by recommendation of honorary promotor Professor Mansoob Murshed of the International Institute of Social Studies. The Ford Foundation Professor of International Political Economy has published widely in the areas of economic development, international economics, and political economy. His current research focuses on employment and economic growth, in both developing and advanced economies.

Wopke Hoekstra

After completing his legal studies, Mr. Wopke Hoekstra, MBA held commercial positions at Shell in Germany and Rotterdam. He then worked for consultancy firm McKinsey & Company, combining this role with membership of the Senate of the States General. In 2017 Wopke Hoekstra was appointed Minister of Finance in the third Rutte government.

Anne Gielen

Anne C. Gielen is a Professor of Labor Economics and Policy at the Erasmus School of Economics. Her fields of specialisation are Labor Economics, Health Economics and Applied Econometrics. In 2016 she received the Top Educator Award by the Erasmus School of Economics. 2017 she was awarded a Vidi Grant by NWO.

Sabrina Starke

Sabrina Starke is a self-made, award winning singer-songwriter, producer, and self-empowerment ambassador residing in Rotterdam. Armed with her guitar and a social consciousness this creative soul will continue to share her talents with the world.

Foto: Arie Kers
News about Dies Natalis 2019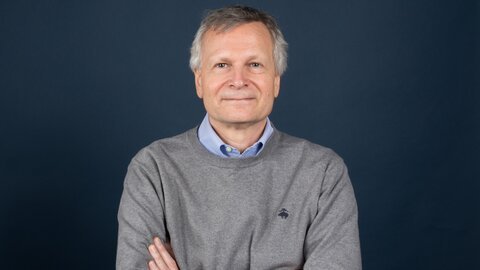 General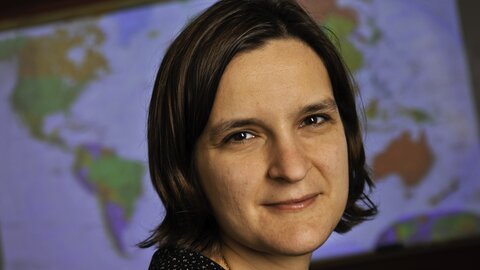 General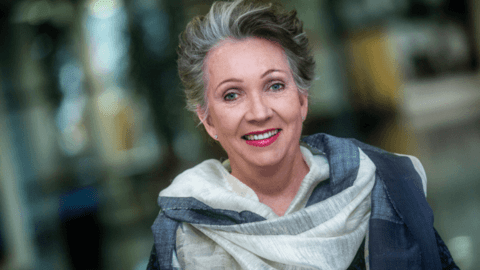 General